Defeat the Darkness Memorial Weekend Sale $.99
SMASHWORDS COUPON CODE
EX63D
Save on this book until June 5th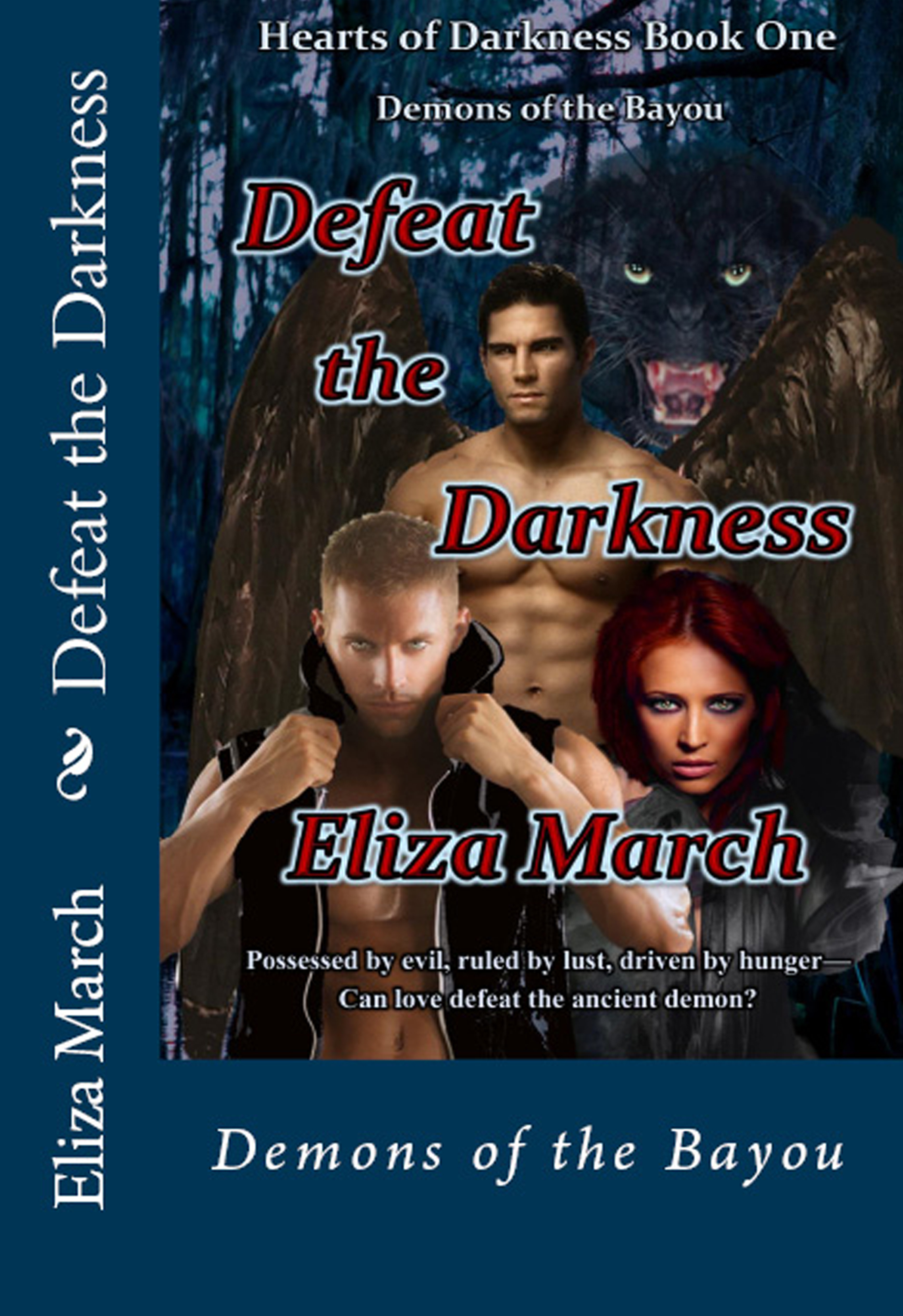 Possessed by evil, ruled by lust, driven by hunger. Can love defeat the ancient demon and turn darkness into light?
When Kyle is bitten by a rogue jaguar, his life turns into a bad "B" movie.
While interning at Tulane, Max's new friend Kyle falls in love with his oldest friend, Shelby. When Kyle travels to the jungles of Guatemala to aid the earthquake victims and is bitten by a rogue jaguar, all their lives turn into the stuff of nightmares. Back in New Orleans, they're determined to fight the dark demon growing within Max and Kyle. But will the price be too high? Only Shelby can defeat their darkness.